Bücher / Books
Spiritual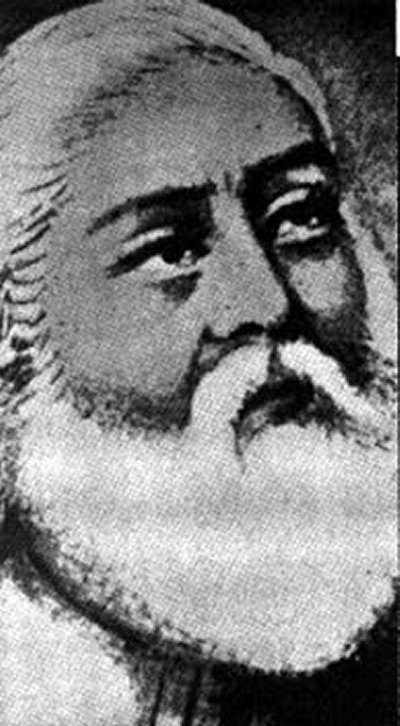 Kabîr

Songs of Kabîr, translated by RabindranathTagore, 1915, New York, The MacMillan Company, (English)
Songs of Kabîr, translated by RabindranathTagore , Red Wheel/Weiser, Boston, 2002. ISBN 1-57863-249-8 (English)
Kabîr sagt: Volker Doormann (Hrsg.), Spirituelle Gedichte von Kabîr, Rumi, Shams-i Tabrizi & Volker Doormann, Books on Demand, 2009, ISBN 978-3-8391-1071-3
Kabir, Im Garten der Gottesliebe, Kristkeitz, Übersetzung der 'Songs of Kabir' von Rabindranath Tagore, ins Deutsche übertragen von Gunther Wolf, 2005, ISBN 3932337174
Charlotte Vaudeville, A Weaver Named Kabîr, Oxford University Press, 1993, ISBN 0 19 563933 2 (English)
Kabîr Sahab ka bîjak, ed. by Hamsdas Shastri and Mahabir Prasad, Kabî r Granth Prakashan Samiti, 1950, Barabanki
Linda Hess, Shukdeo Singh, The Bîjak of Kabîr, 2002, ISBN 0 19 514876 2 (English)
Santiniketana, Kabîr by Sri Kshitimohan Sen, 4 parts, 1910-191, Brahmcharyasrama, Bolpur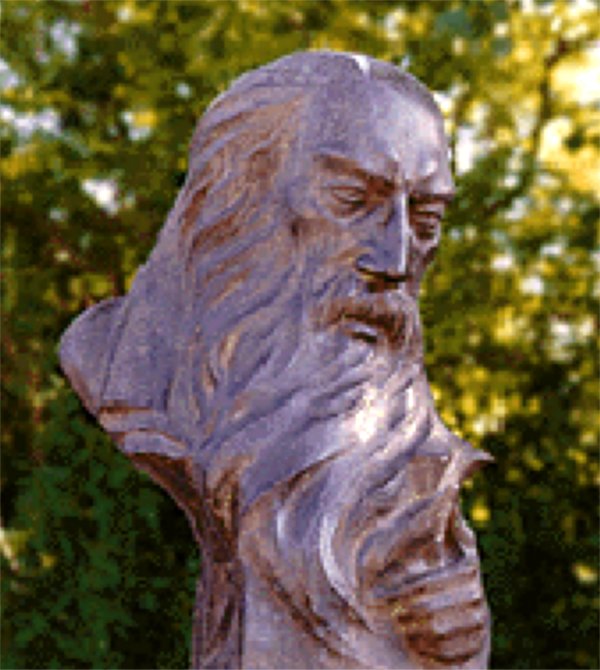 Farid ud-din Attar

Farid ud-din Attar, The Conference of The Birds, Mantiq Ut-Tair, The Janus Press London, 1954, rendered into English from the literal and complete French translation of Garcin de Tassy by S.C. Nott.
Farid ud-din Attar, Vogelgespräche, Ansata, Interlaken, 1988, ISBN 3-7157-0107-2 (Übersetzung aus der englischen Übertragung von C.S. Nott).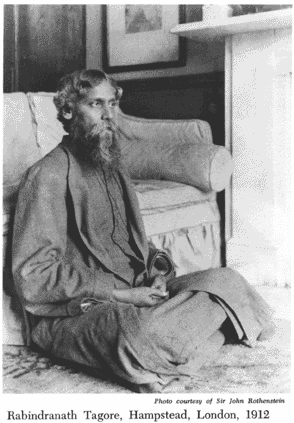 RabindranathTagore


RabindranathTagore, Gitanjali, Kurt Wolff Verlag, Leipzig, 1914
RabindranathTagore, Gitanjali, 2005, Kristkeitz, ISBN 3-932337-18-2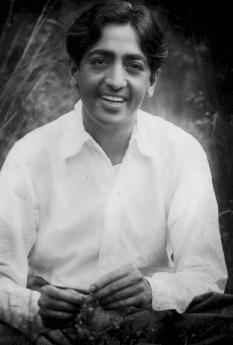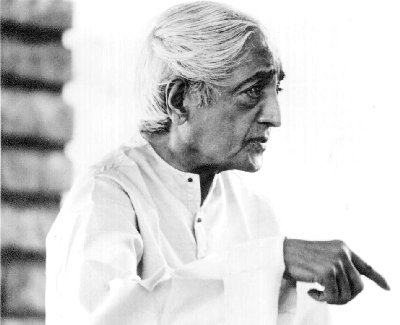 Jiddu Krishnamurti

Jiddu Krishnamurti, Gedanken zum Leben, Ideal und Wirklichkeit, Humata ISBN 3-719-70367-3
Jiddu Krishnamurti, Konflikt und Klarkeit, Humata, ISBN 3-719-70398-3
Jiddu Krishnamurti, Einbruch in die Freiheit, TB, Ullstein 3648, ISBN 3-548-03648-1
Jiddu Krishnamurti, Reden am Feuer, Eugen Diederichs, Jena, 1929.
Jiddu Krishnamurti, Religiöse Revolution, Humata, Bern, 1957
Jiddu Krishnamurti, Gespräche über das Sein, O.W. Barth/Scherz, 1978
Jiddu Krishnamurti, Selbstgespräche, Aquamarin, 2000, ISBN 3-89427-016-0
Alcyone, Zu Füssen des Meisters, Adyar, ISBN 3-927 83752 0
Mary Lutyens, Krishnamurti, Jahre des Erwachens, (Biographie J. Krishnamurti), Hugendubel, Kailash, 1981, ISBN 3 88034-073-0
Evelyne Blau, Krishnamurti 100 Jahre, Aquamarin Verlag, 1995, ISBN 3-89427-072-1


Jiddu Krishnamurti, David Bohm, Vom Werden zum Sein, Goldmann 11851, ISBN 3-442-11851-4 / Scherz,1987
Jiddu Krishnamurti, Vollkommene Freiheit, 542 S. Fischer, Okt. 2001, ISBN 3-596-15076-1





Mevlana Jelaluddin Rumi

Annemarie Schimmel , Rumi, Eugen Diederichs, ISBN 3-424-00580-0 , 1995
Annemarie Schimmel, Rumi, Herder spektrum, ISBN 3-451-05093-5
Rumi, Fihi Ma fihi, Eugen Diederichs, ISBN 3-424-01297-1, 1988,1995
Rumi, The Masnavi - Teachings of Rumi, The Octagon Press, ISBN 0 863040 67 5, 1979, 1994
Rumi, The Forbidden Rumi, The Supressed Poems of Rumi on Love, Heresy, and Intoxination Translations and Commentary by Nevit O. Ergin and Will Johnson, Inner Traditions, ISBN 978-159477115-6, 2006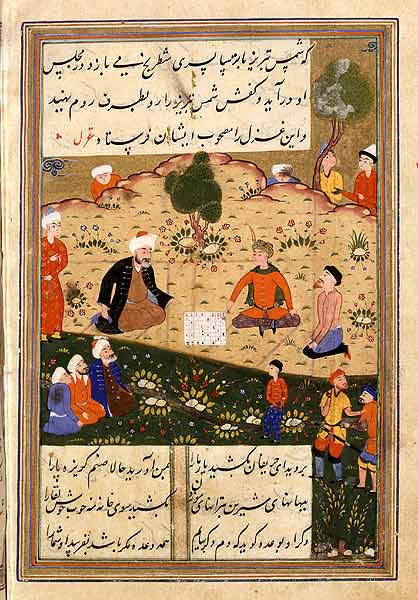 Shams-i Tabrizi

Rumi's Sun, The Teaching of Shams of Tibriz, Translated by Refik Algan and Camille Adams Helminski, Morning Light Press 2008, ISBN 978-1-59675-020-3
Me & Rumi, The Autobiography of Shams-i Tabrizi, translated, introduced and annotated by William C. Chittick, ISBN 1-887752-52-8, 2004
From the book: " In October 1244, when he was 37 years old, Rumi had an encounter that would forever change his life. There are several conflicting accounts of this event. One story maintains that on his way home from the madrasa, Rumi met a wandering dervish (Sufi) who asked him a question that impacted him like a Zen koan. There are even different versions of this question, and today we are not certain of its actual content. But it stirred Rumi profoundly. In another account, Rumi was teaching by a fountain in a square in Konya. The wandering stranger pushed through crowd and tossed into the fountain the books from which Rumi was teaching. When Rumi demanded to know who this stranger was and why he did this, the stranger replied: "You must now live what you have been reading about." The stranger then turned to the books at the bottom of the fountain and said "We can retrieve them. They'll be as dry as they were." He picked one up from the bottom of the fountain, and it was dry. Rumi said "leave them." From that moment, Rumi and the stranger, whose name was Shams'uddin of Tabriz, became inseparable companions. Rumi writes, "What I had thought of before as God I met today in a human being."





Omar Khayyam

Mehdi Aminrazavi, The Wine of Wisdom: The Life, Poetry and Philosophy of Omar Khayyam, Oneworld Publications, ISBN: 1851683550, June 2005, English
Christian Herrnhold Rempis, Omar Chajjam und seine Vierzeiler, Tübingen, 1935
Zahiru'd Din Abu'l Hasan Baihaqi, Ta'rihu'l Hukama'i'l Islam von . Handschrift ca. 1154, SBB Berlin, Ms or oct 217, S 159
Swami Govinda Tirtha, The Nectar of Grace: Omar Khayyam's Life and Works, published in Kitabistan, Allahabad, India by the Government Central Press, Hyderabad-Dn.; Jan 1, 1941.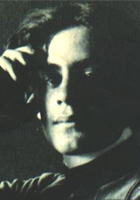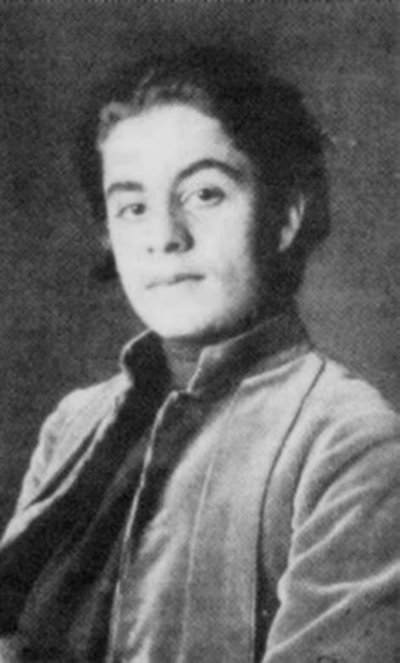 Khalil Gibran

Khalil Gibran, Der Prophet, Walter, ISBN 3-530-26800-3, 1973, 2002





Elisabeth Haich


Elisabeth Haich, Einweihung, Drei Eichen, ISBN 3-7699-0320-X


Zohar

Yonassan Gershom, Kehren die Opfer des Holocaust wieder?, ISBN 3-7235-1002-7, 1997.
Aryey Wineman, Mystic Tales from the Zohar, ISBN 0-8276-0515-3, 1997 (English)
Aryeh Wineman, Ethical Tales from the Kabbalah, ISBN 0-8276-0681-8, 1999 (English)
Daniel Channan Matt, Zohar, Paulist Press, 1983, ISBN 0-8091-2387-8 (English)




Julian Johnson

Julian P. Johnson, 'The Path of the Masters' The Science of Surat Shabd Yoga, Radha Soami Satsang Beas, Punjab, India (1939, 1993).
Julian P. Johnson, Der Pfad der Meister, Drei Eichen, 1969, ISBN 3-7699-0265-3
Julian P. Johnson, With a Great Master in India, Radha Soami Satsang Beas, Punjab, India (1934,1994). (English)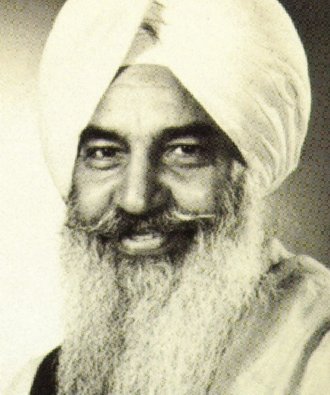 Charan Singh

Charan Singh, TheTeachings of Jesus: An Interview with Charan Singh conducted by a group of Orthodox Biblical Christians from Danmark and Germany (Haak), A rare and candid interview of the late Radhasoami Guru at Beas


Platon, Phaidon - Das Gastmahl - Phaidros, Piper, 313 S, ISBN 3-492-23478-X


Epiktet, Handbüchlein der Ethik, Reclam. Nr. 2001, 1958.


Als Henrikson, Ask Yggdrasil, Livets Trae, Sesam Forlaget, ISBN 87-7801-650-9, 1996 (Dansk)


Samuel Noah Kramer

Samuel Noah Kramer, Sumerian Mythology, ISBN 0-8122-1047-6, 1944, 1961, 1972. (English)
Samuel Noah Kramer, The Sumerians, ISBN 0-226-45238-7, 1971 (English)
Diane Wolkstein and Samuel Noah Kramer, Inanna - Queen of Heaven and Earth, 1983, ISBN 0-06-090854-8 (English)


Barbara G. Walker

Barbara G. Walker, Woman's Ecyclopedia of Myths and Secrets, 1136 P. ISBN 006650925X1983 (English)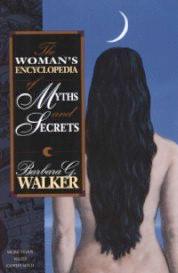 Dasselbe in Deutsch: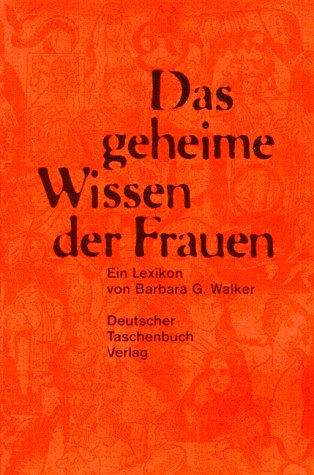 Barbara G. Walker, Das geheime Wissen der Frauen, Ein Lexikon,


Gilles Quispel, Gnosis als Weltreligion, Origo, Zürich, 1951.


Lao=Tse, TAO-TEH-KING, Herausgegeben von K.O.Schmidt, Baum, 1961


Cold Mountain (Han Shan), The Collected Songs of Cold Mountain, Bill Porter (Red Pine) Translator, 2000, ISBN 1-55659-140-3


Holger Karsten Schmidt, Vom Zauberlehrling zum Magier, Dietmar Klotz Verlag, 2008, ISBN 978-3 88074-540-7.


Uwe Sanada, Galiläa Zeitenwende, Next-Books,


The universal etymological English dictionary, by N. Bailey, London, MDCCLXXVI .pdf


Guru Granth Ratnavali (Punjabi - Hindi - English) Punjabi Universitiy, Patiala, ISBN 81-7380-737-X



Astrology

Judy Hall, Die karmische Reise, Astrodata, 1992, ISBN 3-907029-2-4

Betty Lundsted, Astrologische Aspekte, 1980, 2004.

Martin Schulman, Karmische Astrologie I, Urania, 1993, ISBN 3-908644-08-9

Des Claudius Ptolemäus Handbuch der Astronomie, übersetzt von Karl Manitus, Teubner Verlag Leipzig, 1912 pdf

Claudius Ptolemäus, Tetrabiblos, 282 S. ISBN 3-925100-17-2, Chiron-Verlag 2000

Claudius Ptolemäus, Der Almagest, Übersetzung Paul Kunitzsch Harrassowitz Verlag, 1974. ISBN: 978-3447015172


E. S. Kennedy, A Survey of Islamic Astronomical Tables, Transactions of the American Philosophical Society, Vol. 46, Part 2,1956, ISBN 0-87169-462-X

Johannes Kepler, The Harmony of the World , 549 pages, American Philosophical Society, April 1, 1997, ISBN-10: 0871692090, ISBN-13: 978-0871692092
Die Fünf Bücher von Johannes Kepler's Harmonie der Welt von welchen Die erste Geometrisch ist, am Ursprung und Konstruktion von regulären Figuren, welche die harmonischen Proportionen bilden; Die zweite ist Architektonisch, oder kommt aus der Geometrie der Figuren, in der Übereinstimmung der regulären Figuren in der Ebene oder Körper; Die dritte ist spezifisch Harmonisch, im Ursprung der harmonischen Proportionen in den Figuren, und der Natur und charakteristischen Eigenschaften der Substanz bezüglich Musik, im Gegensatz zu den Alten; Die vierte ist Metaphysisch, Psychologisch, und Astrologisch, auf der mentalen Essenz der Harmonien und auf den Urformen der Welt, speziell auf der Harmonie der Strahlen welche herabstrahlen von den Himmelskörpern auf die Erde, und auf seinem Effekt der Natur oder der irdischen menschlichen Seele; Die fünfte ist Astronomisch und Metaphysisch mit der vollkommensten Harmonie der Himmelsbewegungen, und dem Ursprung der Exzentrizitäten in den harmonischen Proportionen. Der Anhang enthält einen Vergleich dieser Arbeit mit dem Buch III der Harmonie des Claudius Ptolemäus und mit den harmonischen Spekulationen des Robert of the Flood, genannt fludd, dem Oxford Physiker die er einfügte in seine Arbeit über den Makrokosmos und Mikrokosmos. Gedruckt auf Kosten von Gottfried Tampach, Buchhändler aus Frankfurt, durch Johannes Planck, in Linz im Jahre 1619

Historie

Diodor's Historische Bibliothek 1 .pdf
Diodor's Historische Bibliothek 2 .pdf
Diodor's Historische Bibliothek 3 .pdf
Diodor's Historische Bibliothek 4 .pdf
Peter Schleyer, Darlegung eines historischen Irrtums, als seien die alten Babylonier oder Chaldäer zwei verschiedene Völker gewesen, Herder, Freiburg, 1939 .pdf